Tom has been an avid reader since his elementary school years. In the mid-1960s his parents purchased the multi-volume World Book Encyclopedia. He can remember opening a volume and reading it, beginning on random pages. At that age there were many words that he didn't recognize or couldn't pronounce properly without assistance, but it didn't stop him exploring the world through those books.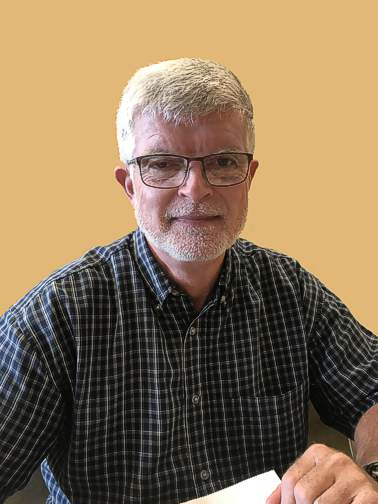 He was introduced to fiction as a child through authors such as Laura Ingalls Wilder and later through the variety of authors and titles that he crossed paths with as he worked in his high school's library.
After graduation from school, Tom's interest in fiction fell to the bottom of his list of priorities until 1992 when a friend introduced him to a new world of fiction and a totally new genre. Through that friend, Tom became acquainted with author Frank Peretti and his book This Present Darkness. He devoured that book and several others by Peretti.
In the years since his introduction to Peretti, Tom's fiction interests and influences have expanded – to works by authors such as Jan Karon with her Mitford Series books, Debbie Macomber, Philip Gulley, Anne Tyler, Dean Koontz, Stephen King, Garrison Keillor, Wally Lamb, and others. All have influenced his writing and his taste in reading.
Tom Buford is very happily married to his Honey, his bride of more than 45 years. He enjoys writing and is currently writing the Morgan Crossroads series of humorous, but touching fiction books. Then Came Edgar is the first in that series. At least three more books are planned for the series.
He is also the author of Living With Fibromyalgia Patients: 79 Ways to Make Their Lives Better which was written after his wife was diagnosed with fibromyalgia. Life has changed dramatically for Tom and his Honey since fibromyalgia made its appearance in their family. Happy times are far from over, though. They still have fun and enjoy life. They just do it in a different way – more slow motion fun. They've learned new creative things to do for entertainment and have each learned much more about the other's inner most being and thoughts than they were ever able to when life was more hectic.
Tom enjoys many areas of the U.S. – the desert southwest, the Rocky Mountains, and ocean beaches, but is happy to say he loves life and finds inspiration in rural Tennessee.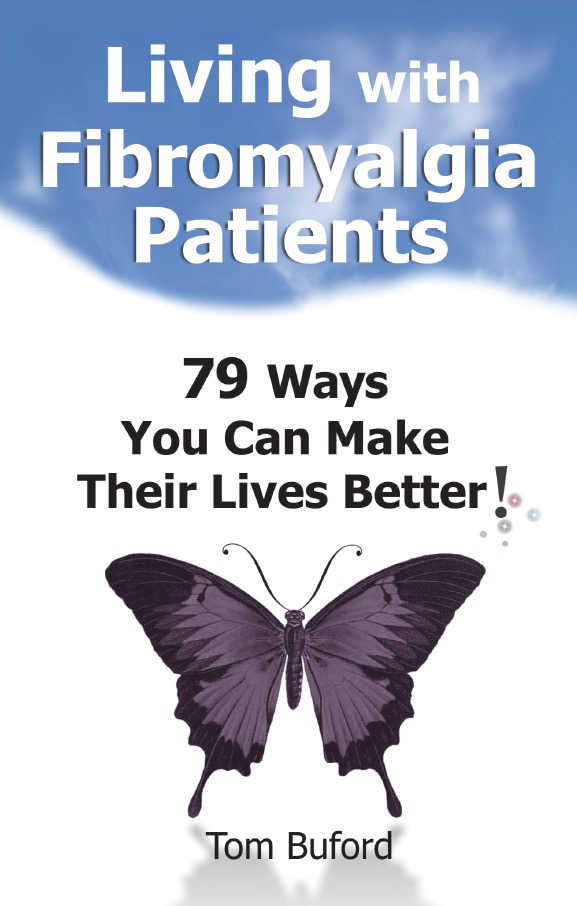 Living With Fibromyalgia Patients: 79 Ways You Can Make Their Lives Better
Do you wish you could tell your family and friends what life is like for you as a fibromyalgia patient?
Then Came Edgar
Then Came Edgar is the Tom's first book in the Morgan Crossroads series of clean small town and rural fiction.
Coming soon - An Evening in April
An Evening in April, book 2 in the Morgan Crossroads series will be available soon.
If a person has a better day because one of my stories makes her laugh, or takes her to a place where life slows down, then I can say that my dream has come true. If a fibromyalgia patient can smile because of something her friend or mate read in my book, then I can say that I'm blessed as much as she.
Your free copy of the story that started it all!
Get your free copy of Gertrude's White Knuckle Ride, the short story that began the Morgan Crossroads series when you join Tom's mailing list. You'll be able to keep up with Marcella, Eva Jo, and the news from Morgan Crossroads and you'll be the first to know when new books in the series are available.
Tom is not a spammer and will never sell, rent, or give your email address for any reason.